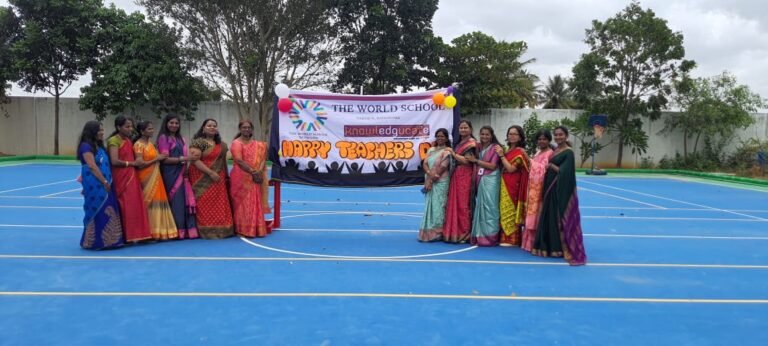 On 5th September, TWS celebrated Teacher's Day with fervour and a deep sense of appreciation for our committed educators. The day was marked by a series of cultural events, with students from different grades showcasing their talents through dance, music, and drama performances. These acts not only served as entertainment for the teachers but also highlighted the diverse talents present within our student body.
Throughout the event, students took the opportunity to share personal stories and express their heartfelt sentiments about their teachers. This added an emotional depth to the ceremony, making it all the more special. As the celebration progressed, senior students organised a variety of enjoyable games specifically for the teachers, adding a touch of fun and camaraderie to the day.
The Teacher's Day event at TWS was a resounding success, mirroring the deep respect and appreciation students hold for their educators. The day was a beautiful blend of gratitude, affection, and unforgettable moments, creating memories that both teachers and students will treasure for a long time.