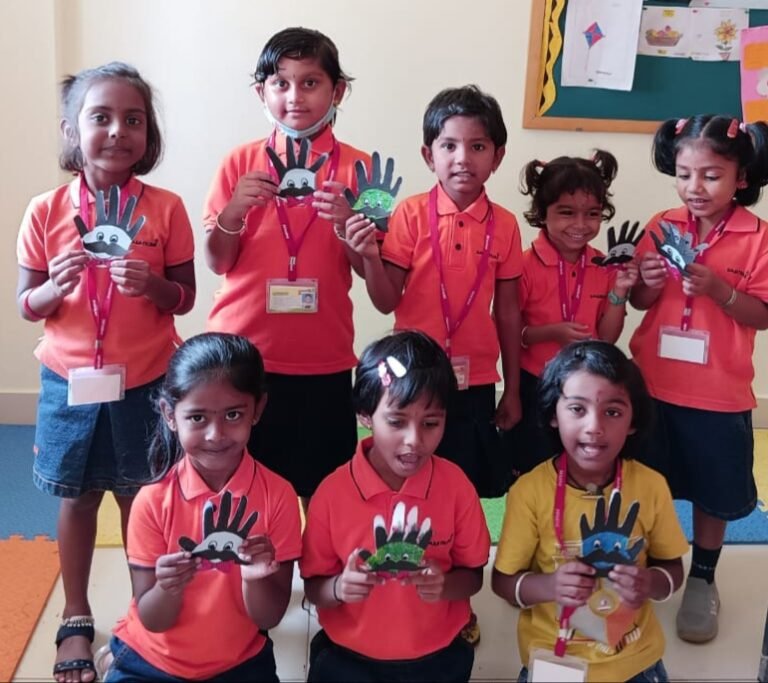 "Daddy, Daddy you are strong and tall, stay by me and catch me when I fall" The first Superhero any child meets in their life is their Father.
Father's Day is celebrated to honor Fatherhood and the bond children share with their Father.
The little angels of Kindergarten celebrated Father's Day and expressed their love and gratitude to their beloved Dads with Finger print activity and made cards for them.